Chery Holding inaugurates super factory in Qingdao
DATE: 2023-03-29 03:19:07
Beijing (Gasgoo)- On November 18, Chery Holding celebrated the inauguration of its super factory located in Jimo District, Qingdao, Shandong Province, and witnessed the factory's first complete vehicle roll off line.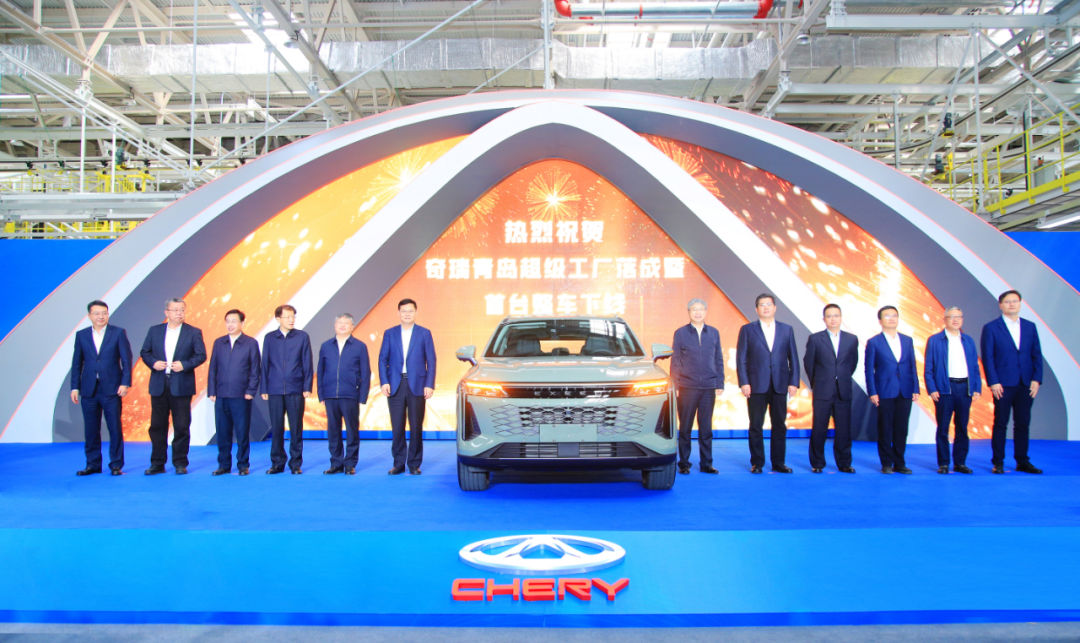 Photo credit: Chery Holding
The factory is also the first one that has been completed and achieved mass production among all Chery Holding's planned super factory projects in China.
The Qingdao factory takes up 260,000 square meters of area, housing comprehensive facilities including stamping, welding, painting, final assembly, R&D centers, test and detection facilities, and a skid pad. Its production lines can simultaneously manufacture a variety of oil-fuel power and new energy passenger cars, with a designed annual output of 200,000 units, indicating that there will be a new vehicle rolling off the production lines every 1.5 minutes on average.
The factory is expected to achieve an annual output value of 38 billion yuan ($5.33 billion). The project has also attracted more than 20 industrial chain supporting enterprises to settle in the area.
From the ground-breaking in June 2021, it took Chery Holding 17 months to establish the modern super factory and produce the factory's first vehicle.
In the first ten months of this year, Chery Holding sold a total of 1.0268 million vehicles, realizing a total revenue of 167 billion yuan ($23.4 billion).